Dinner is a fundamental meal that we often end up neglecting.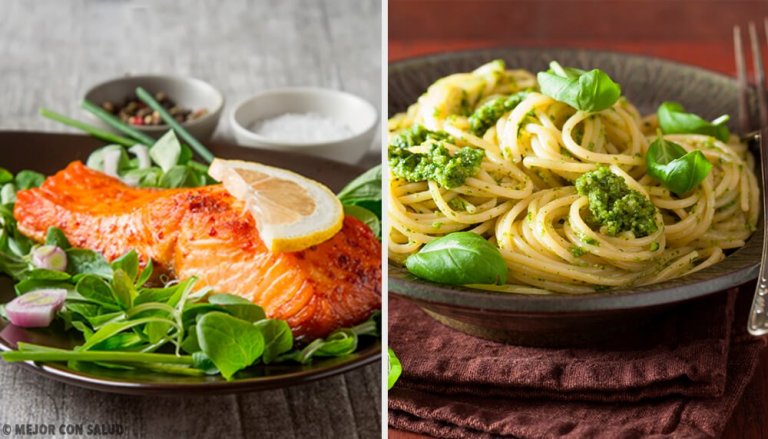 Whether it's due to fatigue or lack of time, we tend to consume low-nutritious, high-calorie meals in the evening. To help you remedy this problem, below are 3 ideas for healthy, filling dinners that contain the essential nutrients.
In addition to interfering with our sleep, bad habits can lead to obesity. But is it possible to prepare healthy dinners after a long day of work? The answer is yes. And you won't need to spend a lot of time there.
3 ideas for healthy and quick dinners
1. Pan-fried chicken with express vegetables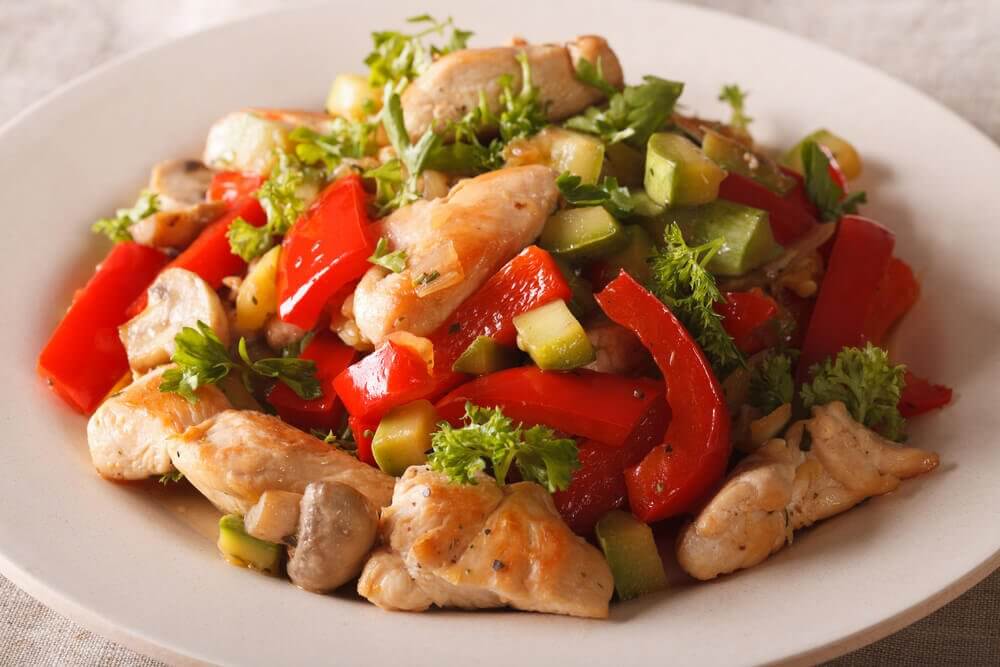 It is a fast, light and economical recipe. That's why it's one of the best ideas for healthy dinners. Here we opt for chicken, but you can cook any type of meat and vegetables.
You can also prepare a vegetarian version, with pieces of tofu, for example. In addition, you can add sunflower and sesame seeds to provide more nutrients and a crunchy and appetizing texture.
Ingredients
2 cloves garlic
2 minced cebettes
1 cup brown rice (200 g)
1 cup chicken breast (250 g)
2 carrots (cut into julienne)
3 tablespoons soy sauce (60 g)
2 tablespoons olive oil (30 g)
1 red pepper in julienne
1 yellow pepper in julienne
Bouquets of broccoli or cauliflower
Sunflower and sesame seeds
Method of preparation
In a large saucepan or wok, pour the olive oil and heat.
Then add garlic, cebettes and peppers
Sauté for a few minutes.
Add the chicken and brown until the pieces are white and golden.
Then add the broccoli, carrot and soy sauce.
Cook over medium heat for a few minutes, until vegetables are tender.
In another saucepan cook the brown rice with a drizzle of olive oil and sufficient water.
The way to serve this dish will depend on the taste of the guests. You can mix the cooked rice with the pan-fried and serve it with the seeds on top. But you can also serve them separately, with rice as a side dish.
We recommend you read: Do you know what chicken nuggets are made of?
2. Wholemeal pasta with pesto and cherry tomatoes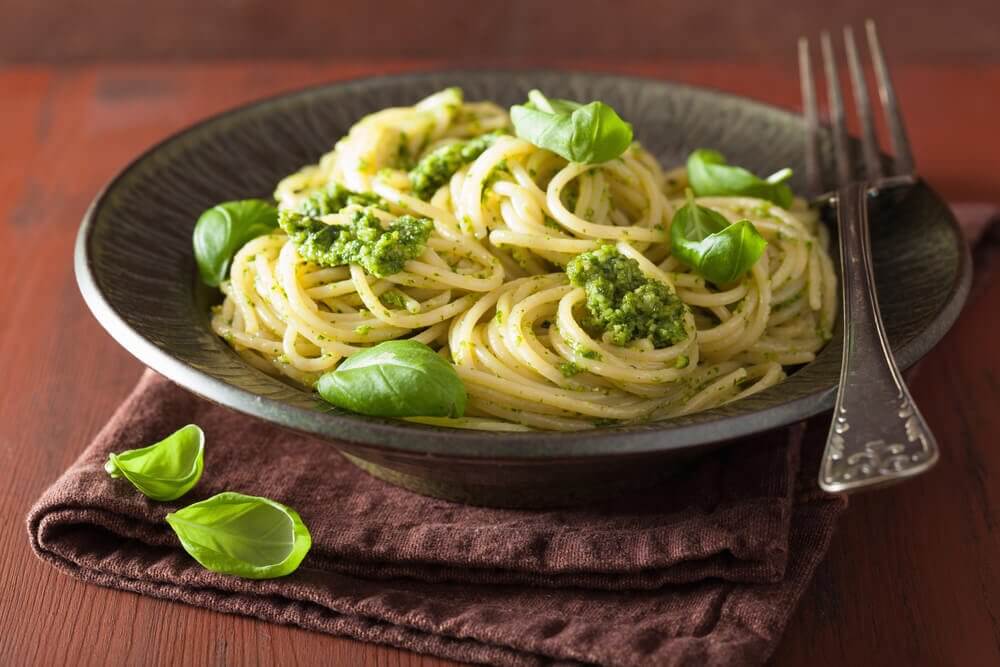 Recently, pasta has had a bad reputation in slimming diets because it contains carbohydrates. While it is certain that we must moderate our daily consumption of flour and starch, we must not exaggerate either.
Indeed, carbohydrates are essential sources of energy for our body. In this recipe, we use whole spaghetti to provide fiber and promote digestion.
Ingredients
75 g wholemeal pasta per person
Cherry tomatoes at your convenience. You can also use round tomatoes or sundried tomatoes.
For pesto:
Walnuts or almonds (5 to 7 units)
Fresh basil (10 to 15 leaves)
Lemon juice (1 teaspoons)
Olive oil (4 tablespoons)
Garlic (1/2 clove)
Salt to your taste
Method of preparation
We opted for the preparation of a homemade pesto, but you can also buy it already ready.
In a bowl, put all the ingredients of the sauce and mix then reserve.
Fill a pot with water to cook the pasta.
On the other hand, wash the cherry tomatoes (or any other type of tomato) and let them dry.
When the pasta is cooked, quickly fry the tomatoes with olive oil in a saucepan or pan.
Then drain the pasta and place it on top of the returned tomatoes and add the pesto.
Turn off the heat immediately so as not to burn the sauce.
Finally, serve with grated cheese.
Also Read: Why We Should Eat Homemade Tomato Sauce Every Day
3. Salmon fillets with lemon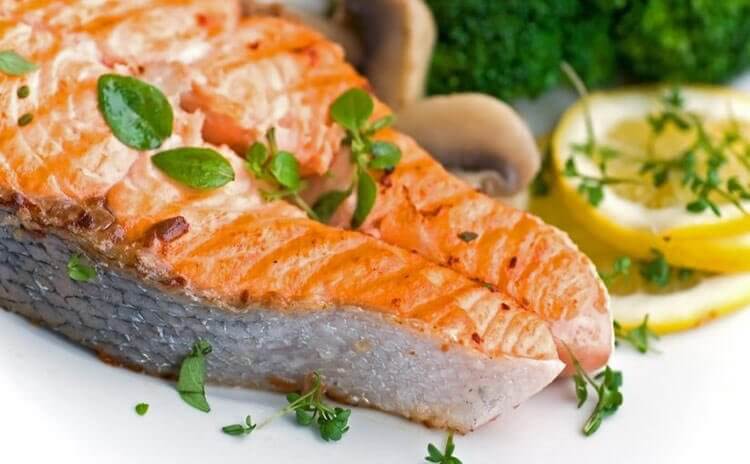 This is one of the quick ideas for the most delicious, convenient and pleasantly presented healthy dinners. It is ideal when receiving guests or simply to have fun.
Ingredients
Lemon peels
Salt and pepper at your convenience
1 or 2 salmon fillets per person
Juice of 1/2 lemon per drizzle
Accompaniment according to your preferences (mashed potato or squash, rice or wholemeal pasta, salad, etc.)
Method of preparation
First, make sure that the salmon fillets do not have bones.
Then cut one square of aluminum by mesh.
Cover a baking metal plate with aluminum foil and place the threads in it.
To season the salmon, add salt and pepper to your liking.
Then squeeze 1/2 lemon on each fillet. Bake in the oven at 180° until the salmon is cooked through.
During this time, prepare the accompaniment of your choice. Before serving, add a few lemon zest to each drizzle to flavor your dish.